Bobcat Bounty is always seeking volunteers to assist with tasks such as set up, distribution, and clean up.
To build experience in this field, nutrition students will be given first volunteer slots. However, volunteers are always needed from 2:00 PM until 7:00 PM on distribution days that are held every Thursday. We have two slots available: 2-4:45pm and 4:45-7pm.
To volunteer, please email us at bobcatbounty@txstate.edu before pantry distribution days to include outside volunteers in the line up!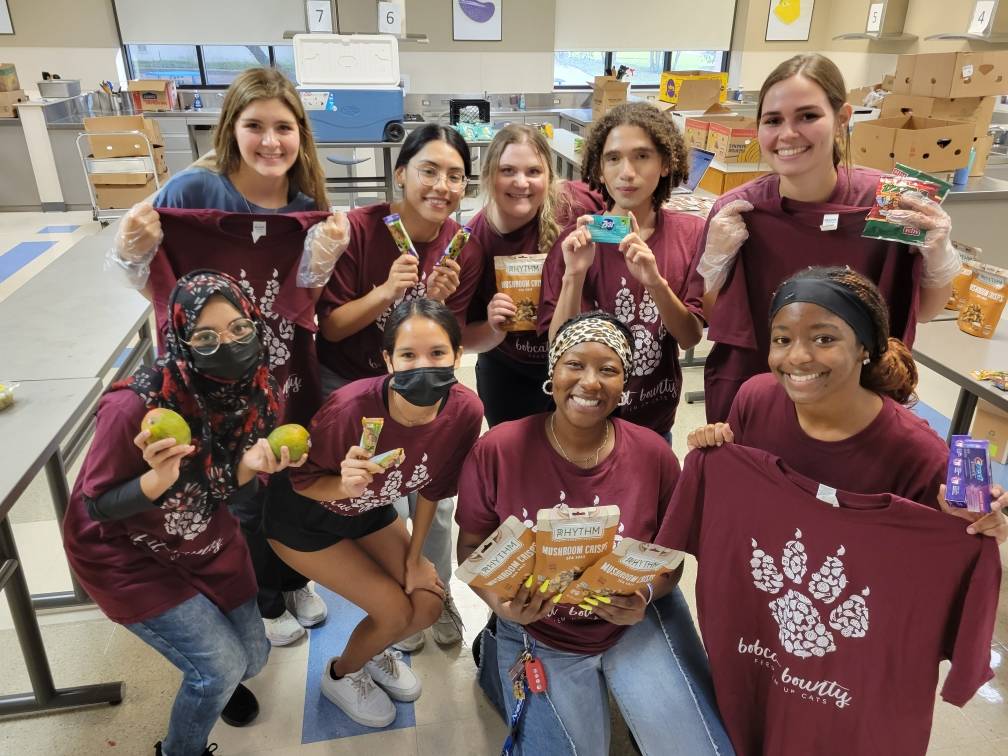 Volunteer Training
Below you will find four short videos for all volunteers to watch before working with us. If you have any questions about the content of the videos please email us!
cultural competence and confidentiality